WORKSHOP DAY 3-continued
---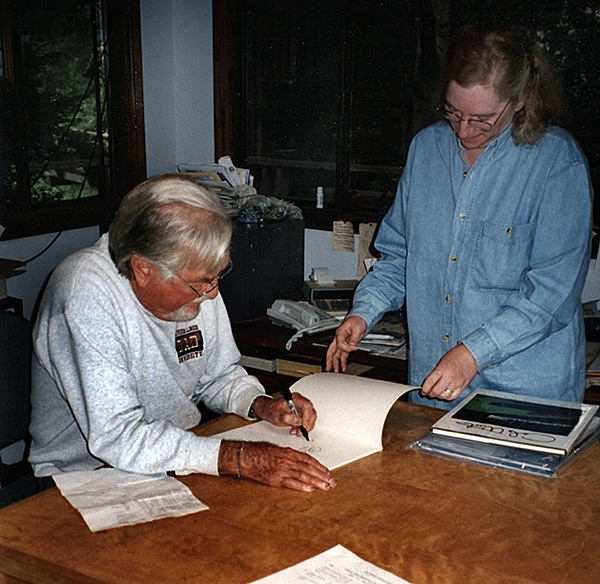 While Kim was finishing the prints, Cole was busy selling and autographing books. . . here is Susan getting one of our books personalize by Cole. He also had photographs for sale.
---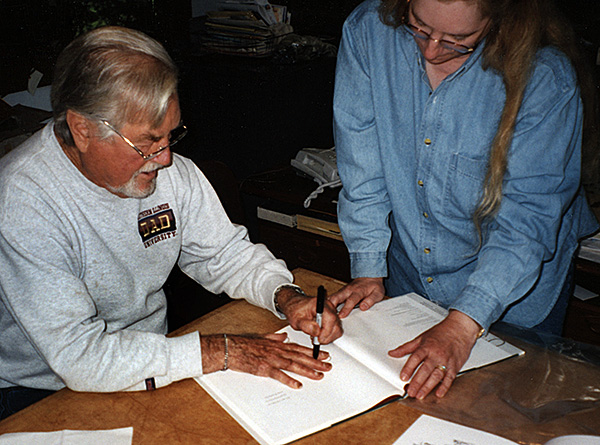 Susan had Cole trace his hand and then sign it on the over leaf of one of his books. . .
---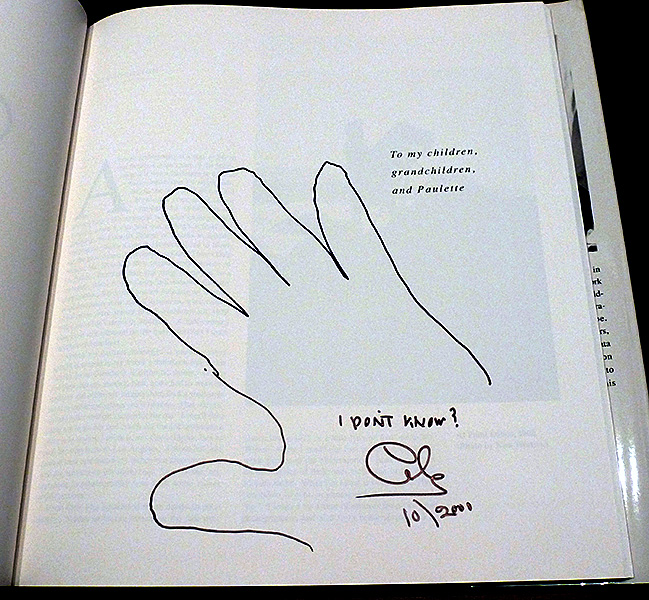 Here is the book page with Cole's tracing of his hand. . . he personalized it "I DON'T KNOW!". . . he was quite amused with this. . . he also personalized her copy of "Laughing Eyes" with "THE FIRST FEMALE STUDENT HE EVER HAD TO USE AN 8X10 CAMERA AT HIS WORKSHOP."
---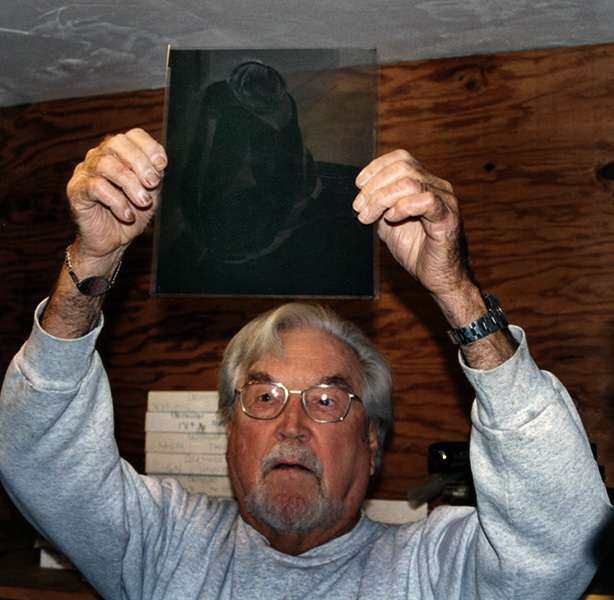 Cole showed some of Edward's negatives. . this is Head Down Nude In Door. . .
---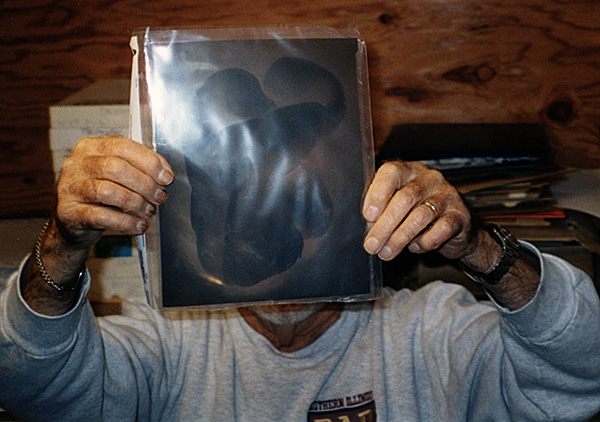 . . . Pepper #30. . .
---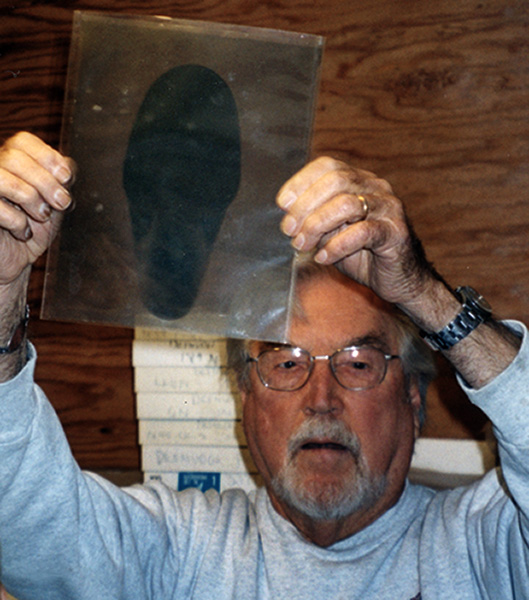 . . . Shell 1927 1S. . .if you go back to day 2 at Wildcat Hill. . . the photo of the mantle. . . this shell is there next to the gourd. . .
---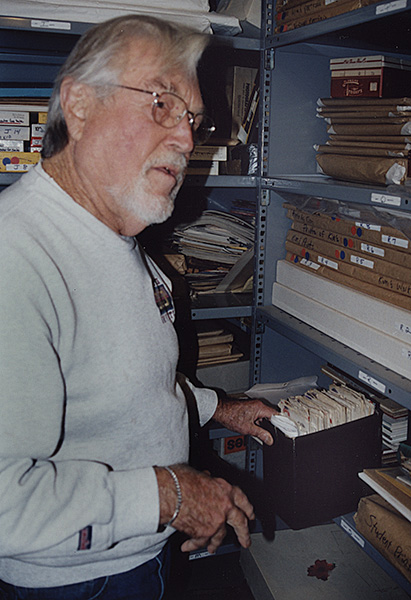 The box of letters in Cole's hand are the ones contained in the book "Laughing Eyes."
---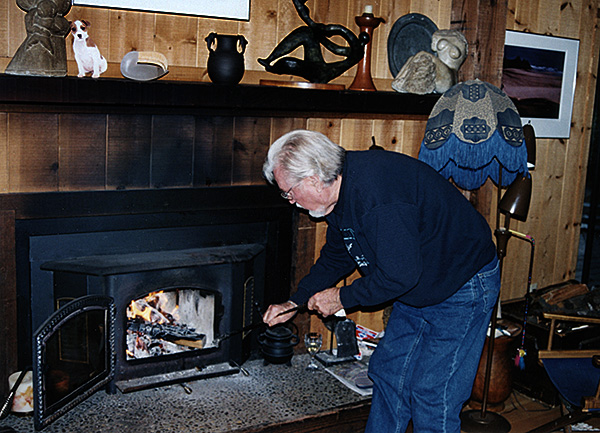 We finished that afternoon around 4:30 and headed back to the room. . . this was Saturday and we were expected back at Cole's house at 6:30 for dinner. When we arrived Cole was stoking the fire and dinner was cooking. . .
---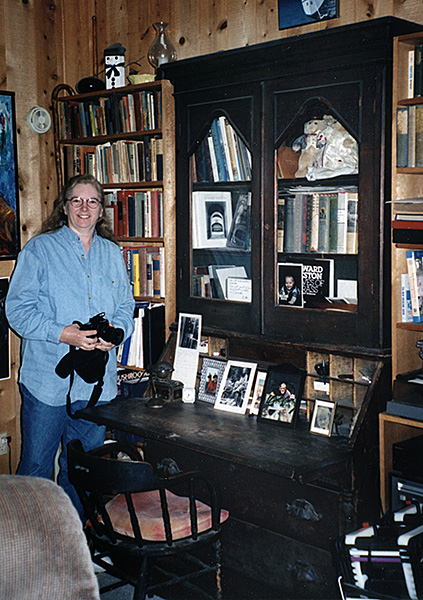 We were given free range of the house and invited to explore at our leisure. . . here is Susan standing next to Edward's desk. . .
---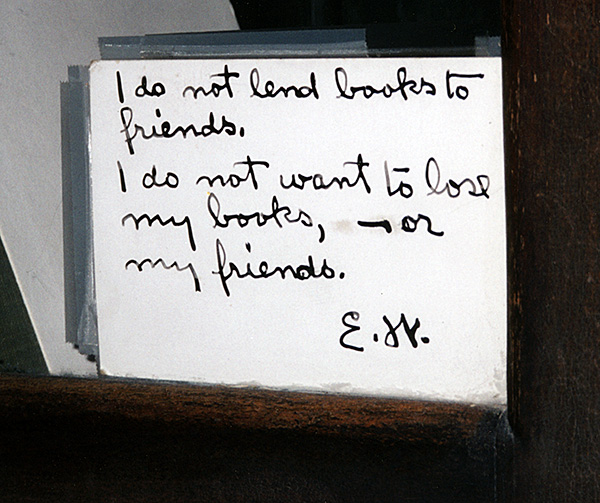 The note Edward wrote is still taped to the inside of the glass. . . there is a published photo of this desk made by Dody Thompson (I think). . .if you find that photo you will see this same note taped to the inside glass on the left door. . .
---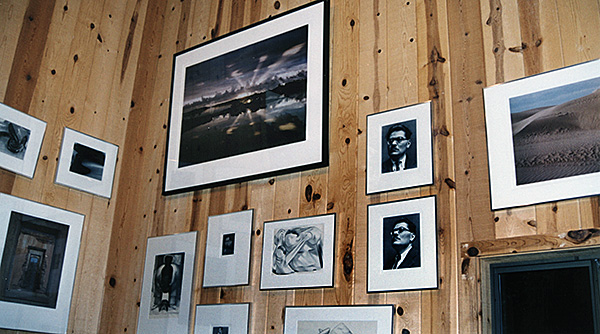 The walls are covered with photographs. . .
---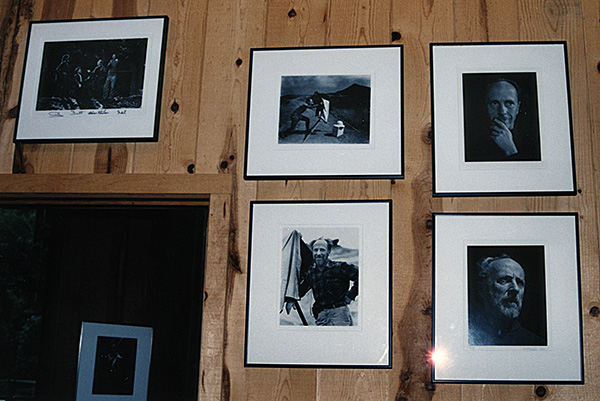 . . . and more photos. . .
---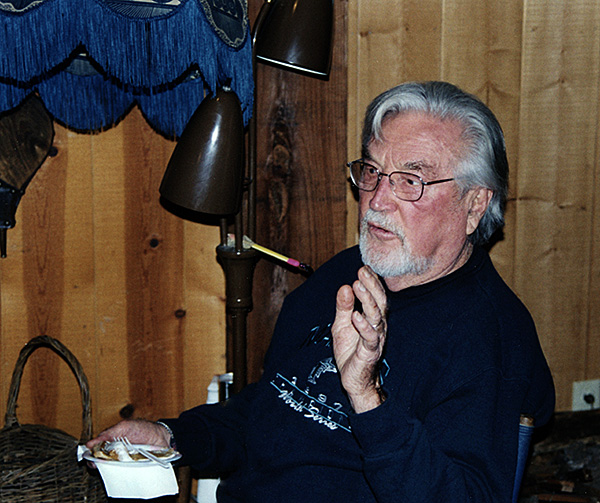 We had a delicious dinner, after which we all sat around the fire and talked with Cole until about 8:30. . . then back to collapse at the room. . . tomorrow would be the day to photograph the models. . .
---