FAVORITE WEB SITES
---

---

An interesting and entertaining BLOG by our good friend, and creative writer, Joanne Faries. Here you will find short stories, movie reviews, words of wit, humor, and excitement, from a truly talented and creative artist.

Official web site for Mono Lake, California. . .
Containing information on Mono Lake and the Eastern Sierra.
---
PHOTOGRAPHY

Fine Art Photography by Clyde and Niki Butcher

Web site of Bob Kolbrener. One of the west coast 'premiere' fine art photographers

Fine Art Photographer & grandson of Edward Weston
---
RESOURCES

ABSOLUTELY THE BEST!
Pin Registration; Archival Print Washers; Sheet Film Washers; Contact Printers; Gaseous Burst Processing; for Large Format Photography and Ultra Large Photography in the Analog Darkroom.

Specializing in platinum and palladium printing alternative and
antique processes large format and fine art photography

Highly recommended shutter service and repair. If you have a shutter in
in need of service, this is the place to contact. Great personal, friendly service.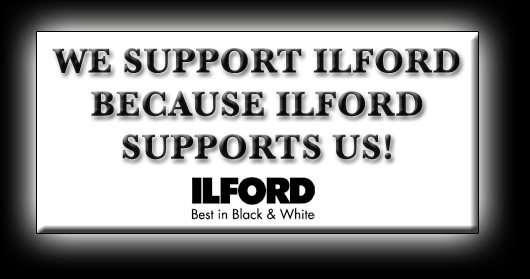 Suppliers of film, paper and chemistry. . .
THE source for LF and ULF Black & White film

Manufacturer of wooden view cameras, film holders and accessories. . .
an excellent source for panoramic cameras, film holders, film and supplies

Manufacturer of high quality lenses

S. K. Grimes Inc. provides specific solutions for photographers:
Accessories, Repairs, Custom machining and Modifications.

Source for large format cameras, accessories and dark room equipment
---

Link logo for this site. . .
If you would like to link to our web site, feel free to copy and use our logo above. . .