CONSTRUCTION OF THE 4X10 VERTICAL CAMERA
METAL WORK, FITTING & ASSEMBLY

---

All of the hardware for this camera had to be custom machined from raw stock. Brass flat and round stock were used for knobs and latches. Each knob was machined on a lathe.
---

Here is a front shift lock knob being machined.
---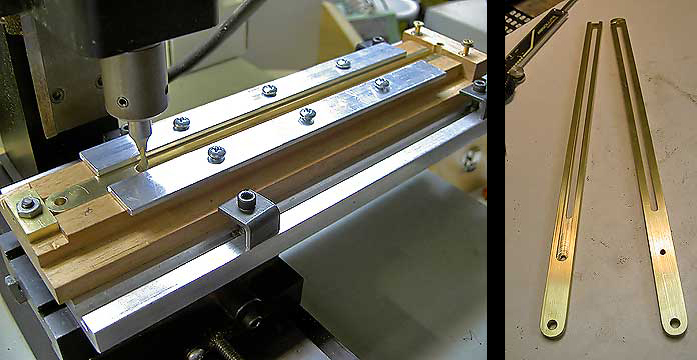 Custom fixtures have to be fabricated in order to machine some parts. Here is the fixture for machining the front standards and the finished standards.
---

Flat brass stock is first cut to the correct shape, then machined with any holes or slots, then formed in a brake press. Here is a finished front standard clip that holds the bellows frame to the front standard.
---


Here is the construction of the front slider that holds the lens board in the front standard.
---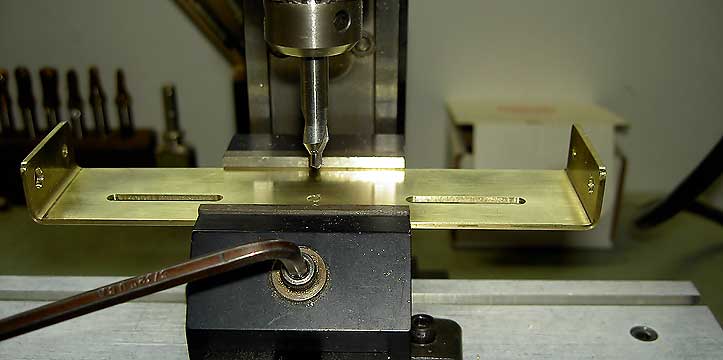 Machining the slots in the front standard base to allow for front swing and shift.
---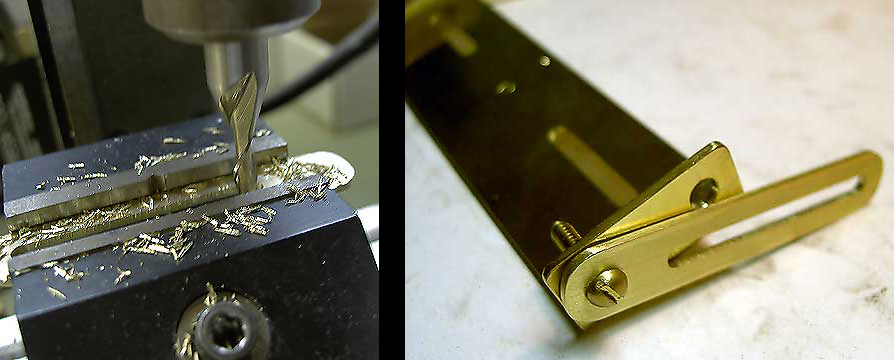 The brace for the front standard.
---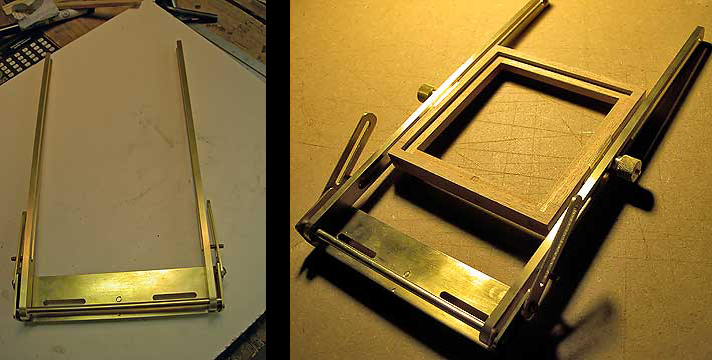 Front standard assembly.
---

The front standard with the hardware and bellows frame.
---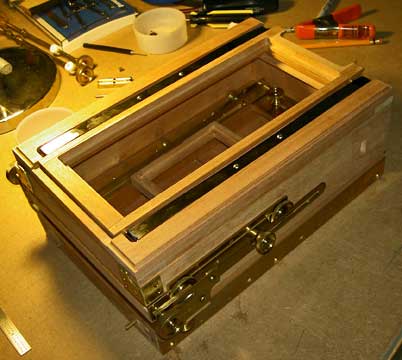 Here is the completed camera assembled for a test fit. Next the wood and brass need to be finished.
---