CONSTRUCTION OF THE 4X10 VERTICAL CAMERA
THE FINAL TEST

---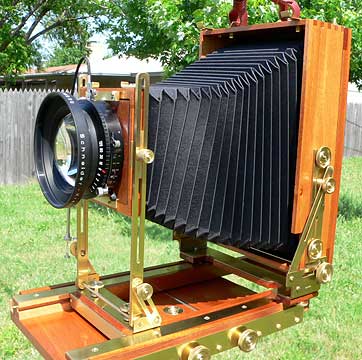 The finished camera with the lens installed.
---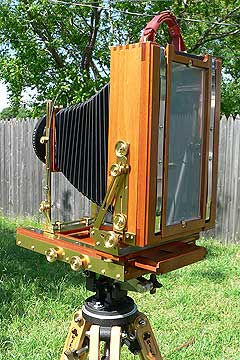 From the back. . .
---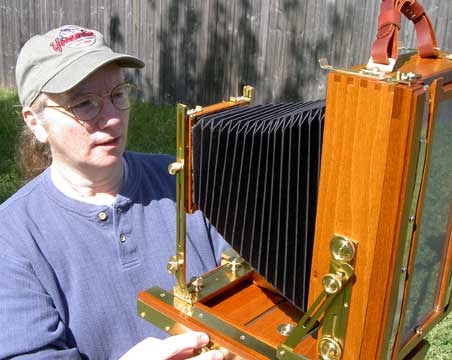 The first setup. . .
---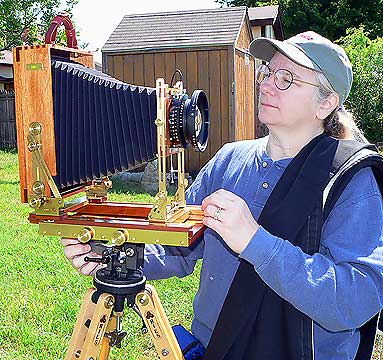 First film test…
---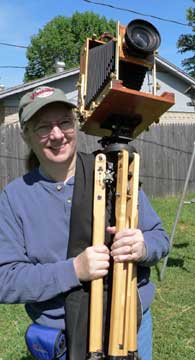 The proud new owner. . .
---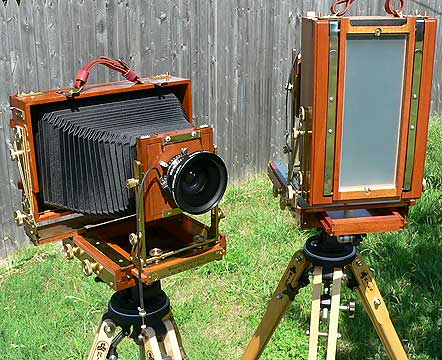 The new vertical camera next to its horizontal (factory built) cousin. . .
---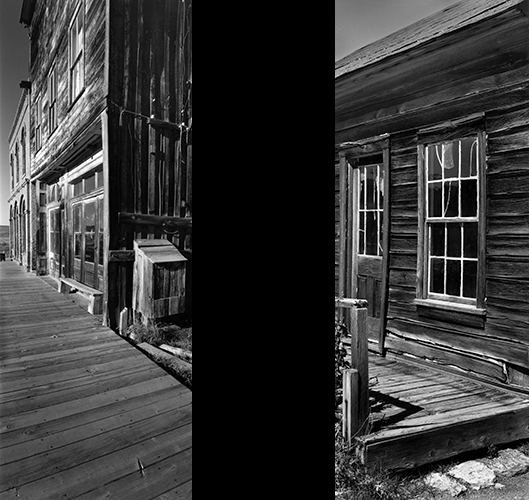 . . . and this is the result!
---
 THE TOTAL TIME, FROM THE BEGINNING OF THE DESIGN TO THE FINAL TESTING OF THE FINISHED CAMERA, WAS APPROXIMATELY 280 HOURS. THIS INCLUDES THE INITIAL DESIGN; HAND AND CAD DRAWINGS; FABRICATION, FINISHING AND ASSEMBLY OF ALL OF THE WOODEN PARTS; FABRICATION AND FINISHING OF THE CUSTOM MACHINED BRASS HARDWARE; DESIGN AND CONSTRUCTION OF THE BELLOWS; FINAL FITTING OF THE CAMERA; AND FILM TESTING.
---